S1P in the blood a sign of high blood pressure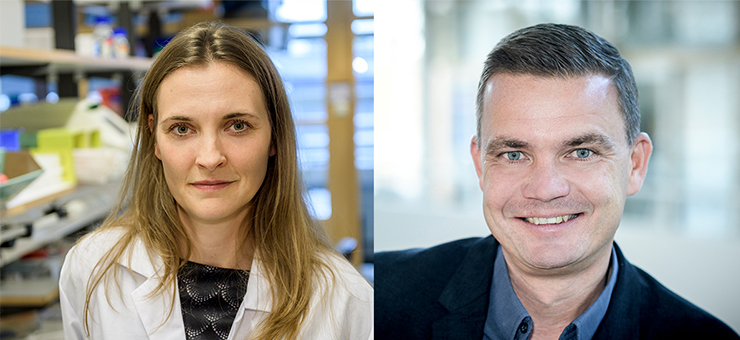 Anja Meissner and Martin Magnusson have collaborated on the study of S1P, a possible future biomarker for hypertension.
Elevated levels of the substance S1P in the blood are linked to high blood pressure. This conclusion has been reached by combining studies on both animals and humans.
"We have been investigating the effects of S1P on blood pressure for many years and are very excited about our findings. This means that S1P (Sphingosine-1-phosphate) might become a so-called biomarker for high blood pressure. There is no such biomarker today," says Martin Magnusson, adjunct professor in cardiology at Lund University and senior consultant at Skåne University Hospital. But the matter must be researched further, he points out.
The researchers' hope is for their findings to inspire new studies exploring whether S1P might become a new treatment goal for hypertension.
Successful multidisciplinary collaboration
What is exceptional about this research, is the collaboration between animal research and patient studies. After studies on mice revealed clear links between high blood pressure and increasing S1P levels, a major patient study was performed in Malmö (Malmo Off Spring Study) to investigate if the results would be the same in humans.
"Thanks to multidisciplinary research we have made a major breakthrough in showing this connection, and our results have attracted great interest" says Martin Magnusson.
S1P connects to biomarkers for cardiovascular disease
The research also shows connections between the substance S1P and several biomarkers with previously known links to cardiovascular disease.
The findings are a product of collaboration between associate professor Anja Meissner, who performs research on animals, and clinical researcher Martin Magnusson at Wallenberg Centre for Molecular Medicine (WCMM) in Lund. WCMM is specialised in multidisciplinary research including both animal and human studies.
The findings have been published in the highly ranked journal Hypertension on "World Hypertension Day" in May 2021.